Marks and Spencer Returns & Refunds – Friendly!
Sure, we will go over the complete Marks and Spencer Returns process, this is the returns website after all, isn't it…
But what about some M&S interesting facts first?
I mean, when is the last time you asked yourself when it all started?
(or just skip some lines for the M&S returns that follow).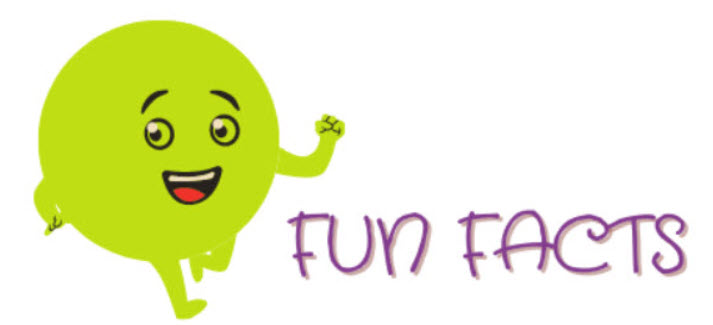 ✔️ The British multinational retailer headquartered in London,  specializes in selling clothing, home products and food products, mostly of its own label.
✔️ It is listed on the London Stock Exchange. 
✔️ M&S was founded in Leeds 1884, by Michael Marks and Thomas Spencer.
✔️ It operates 959 stores across the UK, including 615 that only sell food products.
✔️In recent years, its clothing sales have fallen whilst food sales have increased.
✔️ On 18 August 2020, M&S stated that they were to cut 7,000 jobs over the next three months owing to the coronavirus pandemic.
Ok, you got it, now to M&S returns…
Unlike the majority of the retailers covered in this website, Marks and Spencer returns process is short, uncomplicated and easy to follow!
(Grateful for that, M&S…)
You can return most items to M&S stores, or by post.
Just make sure you follow the guidelines below.
What is The Timeframe For Returning a Marks and Spencer Product?
If you bought something at Marks and Spencer but had a second thought, no issue.
Whether you wish to replace it or to return it and be refunded, the Marks and Spencer returns policy allows a change of mind period of 35 days from purchase date.
This applies to both online and in-store M&S purchases.
Please note however:
For items bought in a clearance or sale, the return period differs and it is 14 days only.
What Is The Marks & Spencer Goodwill Returns Policy?
M&S "goodwill" refund or exchange policy is offered on clothing and homeware, when goods are returned with a valid order summary document within 35 days of receipt.
This excluding Sparks sale preview, main sale products, and some other exceptions apply – as detailed:
Are All M&S Items Returnable?
Beauty products, Christmas trees, duvets, electrical Goods, flowers, food, bra accessories furniture, gift cards, lighting, mirrors, pillows, wine, personalized cards, fruit baskets, mattress protectors, plants, swimwear, are either non returnable or (including electronic items) can only be returned if unopened and with security hygiene seal intact.
It's better to look into the M&S website for updates (or in case you are uncertain), or contact the customers service.
I Wish To Return My Online Order To A Store. Is It Possible?
Yes.
Online Orders can be returned to most of M&S stores, including food stores, clothing & home.
There are some exceptions, such as airport, hospitals, BP, WH Smith, Moto and train station stores.
Upon returning at a home or clothing location, you will be requested to show a returns barcode in your smartphone (instructions for that, if required, can be found at M&S website).
You should also have your original payment card available, for completing the refund.
I Wish To Return An International Order To M&S. Is That Possible?
Yes, Marks & Spencer returns process allow returning international orders as well.
For an online return to M&S you should use your local post service..
You will need to follow this steps:
Fill a M&S returns form.
Pack the shipment and mark it "returned goods".
Pay for the shipment.
Send it to this address:
Marks & Spencer returns dept. / C/O Clippers Logistics plc
Unit 1, Boughton Industrial Estate / Boughton Newark / NG22 9LD /UK
Can I Return a M&S product If I Already Used It?
No, if you wish to return your orders to Marks and Spencer that's ok and it will be fully refunded, as long as:
It's in the original condition and haven't been used. (In other words, it should be in a sellable condition)
It's in its original packaging.
It's accompanied with a valid proof of purchase
The above, in fact, is not different than most retailers.
While each retailer covered here has it's own varying timeframe for return, most of them require the returned item to be new and in a sellable condition, including tags and the original packaging.
Very few allow a used product return.
Can I Return Food To Marks and Spencer?
No, Marks and Spencer returns policy does not allow return of food.
If, however, you're not satisfied with the quality of food you've bought, you can speak to an employee in store or with the customer service.
In this case make sure you take both the food packaging and receipt with you to the store.
Marks and Spencer Online Returns – How Does It Work?
The new online digital Marks & Spencer returns process has become very easy and fast.
Up until lately, orders were accompanied by a prepaid return label. This has changed.
With the new and improved M&S returns process, you'll have to generate a free M&S returns label online, either through Royal Mail or through Hermes.
For more information and precise instructions, follow click here.
You don't need a returns label if you're returning your order to one of the stores. Your digital order summary will suffice.
There are a few ways to contact M&S:
Operating hours are 9am-5pm UK time, 7 days a week.
If you're in the UK, call 0333 014 8430.
Contact through the website
Contact By post:
M&S International Customer Services
PO Box 3001
Sheffield, S97 3GN
ENGLAND
Per the Marks and Spencer Returns Policy, if you returned your order to you should expect up to 3-5 business days for the refund to be received.
It may be longer in busy periods.
If you returned via Simply food stores, Hermes or Royal post, return should be processed and refund period might extend to 18 days, to your original payment method.
I Returned an Item To M&S. How Will I Be Refunded?
The M&S returns – refund will be issued back to the original payment method you used.
In case your order is damaged for any reason, you are requested by Marks and Spencer to contact the customer services team for further instructions.
See the 3 ways to contact M&S customers service detailed above.
I Would Like To Return Furniture To M&S. How Do I Do That?
Marks & Spencer returns policy allows you to return furniture, if you change your mind within  14 days to for a full refund.
All products returned must be in their original (re-saleable) condition.